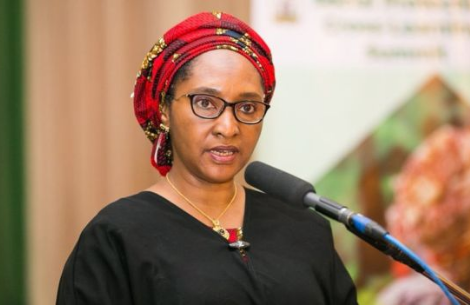 By Aderogba George
The Minister of Women Affairs, Mrs Pauline Tallen, has reiterated calls for more slots for women in the governance, adding that such provisions must also be accommodated in the Constitution.
Tallen made the call at the opening of a two-day public hearing of the Senate committee on the review of the Constitution.
Represented by the Permanent Secretary in the ministry, Mrs Anthonia Akpabio, the minister said that not much had been achieved to improve womens participation and gender equality in leadership.
She said that in spite of formal support for this position in the National Gender Policy of 2006 which recommends a 35 per cent benchmark, the government was yet to approve the recommendation.
The return of Nigeria to democracy in 1999 has not improved the level of inclusion of women at all levels as the proportion of women in both elective and appointive positions has remained low.
This is in spite of the 2006 National Gender Policy (NGP) and the various regional and international instruments that the government has signed on to.
Over the years, Nigerian women and other critical stakeholders have continued to mobilise and strategise to seek interpretations of the 1999 constitution as amended with the sole objective of getting legal backing for deliberate inclusive governance in Nigeria, she said.
She further said that Nigeria as a member of the international community had signed and ratified a number of international and regional human rights instruments, and was yet to respond to the directive.
Tallen mentioned those documented instruments which promote human rights as, the Universal Declaration of Human Rights of 1948, International Covenant on Economic, Social and Cultural Rights of 1966 and International Covenant on Civil and Political Rights 1966 and CEDAW of 1979.
Others are the African Charter on Human and Peoples Rights 1981, Protocol to the African Charter on Human and Peoples Rights 2003 and Solemn Declaration on Gender Equality in Africa 2004 among others.
She said that Section 12 of the 1999 constitution required the domestication of those treaties before they can be made to work in the country, adding that Nigeria was yet to domesticate any of such treaties that protect and promote womens rights.
She, therefore, called for the review of the 1999 Constitution, noting that the constitution was the most important document that directs the affairs of the government and the people.
She stressed that the Constitution processes and procedures should be inclusive and take cognisance of all expectations and concerns of all and also ensure people-centered legislation.
Tallen, however, called for a constitution that truly represents the yearnings and the preamble of the women and Nigerians at large.
According to her, a critical look at Nigerias electoral positions shows that they are male-dominated, in spite of the fact that the countrys constitution guarantees the right of every citizen to participate in politics.
She, particularly, called for the review of Sections 14(3), 14(4), 147(3), 171(5), 192(2), 208(4) and other sections of the Constitution to accommodate the rights of the women. (NAN)
Source: NAN News