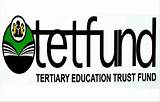 According to him, the mileage attained by the most great economies today is tied to the huge investments on technology and innovations.
We need to think and act fast in investing in our universities and other tertiary institutions toward that direction.
If we should do things right, the frustrations that have hung over our institutions, especially the universities, will disappear.
On our part, we shall continue to support research works and innovations in our tertiary institutions as this is what drives national development, he said.
The executive secretary lamented that the traditional appropriation funding window for public universities in the country had failed the nation.
Bogoro noted that for universities to effectively carry out their mandate of teaching, research and community development, there must be enhanced funding.
The dwindling revenue in the country has posed serious threat to these institutions and therefore, emphasises the need for us to do more in driving and supporting research and development.
The TETFund boss who was the guest lecturer commended UNILAG for its research efforts, noting that it had rightfully earned its place as one of Africas best in that space.
Universty of Lagos is the best performer on the National Research Fund grant. They have been very persistent and I want to say that the quality of leadership in this university has made all these possible.
It takes a serious academic to believe in research and go ahead to win grants. We will continue to support focused leadership in universities, polytechnics and colleges of education, Bogoro said.
Earlier in his address, the Vice Chancellor of UNILAG, Prof. Oluwatoyin Ogundipe, said the primary
He said the school had since grown in leaps and bounds with more than 15,000 registered students on its various programmes for the session.
the
due to dwindling resources of government in recent times
Earlier, the Dean of the School of Postgraduate Studies of the university, Prof. Alabi Soneye, said while higher education remained a paramount source of knowledge, qualitative research remained the veritable tool in the development and advancement of society.
Source: NAN News