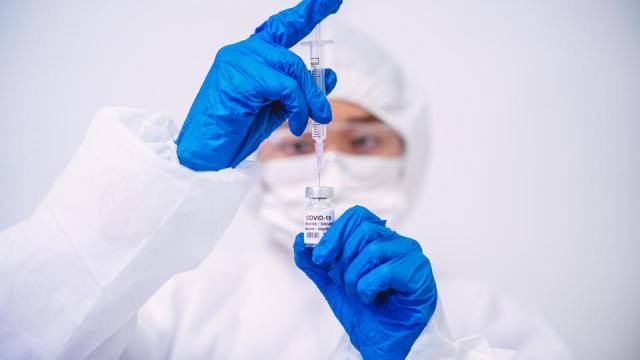 Taiwan thanked both Japan and the United States for the timely offer of COVID-19 vaccines on Fridayas coronavirus cases on the island exceeded 10,000.
The Central Epidemic Command Centre (CECC) on Friday announced 474 new cases and 21 related deaths.
Since the pandemic began, Taiwan has confirmed a total of 10,446 cases, including 9,248 locally transmitted ones; the related death toll had reached 187.
The island of 23.6 million people with a vaccination rate lower than 3 per cent on Friday saw the arrival of 1.24 million doses of the AstraZeneca COVID-19 vaccine, shipped by Japan Airlines JL 809 directly from Tokyo.
We deeply appreciate it,CECCchief, Chen Shih-chung,told a news conference, displaying a big board saying THANK YOUto Japan.
President Tsai Ing-wen said on Facebook that Taiwan was grateful for receiving the timely assistance on June 4 from Japan, a partner sharing the same values of freedom and democracy, referring to the Tiananmen massacre on June 4, 1989, in China.
Tsai on May 26 slammed China for blocking Taiwans deal with the German pharmaceutical firm BioNTech for supplies of the Pfizer/BioNTech vaccine.
Tsaialso thanked the United States.
According to the American Institute in Taiwan (AIT), which acts as the de facto U.S. embassy, Taiwan will be included in the first tranche of the more than 80 million COVID-19 vaccines the U.S. will share.
With the strong partnership our countries share, we know well be there for each other in times of need, Tsai tweeted.
In a speech, Tsai said Taiwan would continue to communicate with other countries in order to secure more stable supplies of vaccines. (dpa/NAN)
Source: NAN News