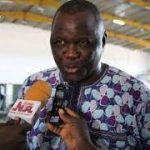 By Georgina Adegbie
Musa Nimrod, President of Nigeria Volleyball Federation (NVBF), on Wednesday assured that the federation was working to ensure that the Nigerian league was of international standard.
Nimrod told the News Agency of Nigeria (NAN) in Abuja that the federation would continue to work hard to ensure the leagues standard was at par with that of advanced countries.
The recent visit by delegates from the Fdration International de Volleyball (FIVB) during the just-concluded Division One League had a great impact on the entire federation, he said.
Nimrod said the delegates had meetings with board members, coaches, referees and players, advising on how to raise the standard of the sport from the grassroots to the elite league.
Everyone involved has determined to work hard to improve on their performances, he said.
Nimrod said he was confident that volleyball in Nigeria would be on the same level with the game in other countries in no distant time.
We will continue to work hard to be among the best in the continent and the world at large, he said.
NAN reports that the just-concluded National Division One Volleyball League was won by Spartan Spikers of Yola after gathering 15 points in the mens category.
Nigeria Immigration Service (NIS) were second with 11 points, UCEM Spikers placed third with nine points and JVC of Bauchi were fourth with seven points.
In the womens category, Chief of Army Staff Spikers led the league with 15 points, while Life Camp of Abuja placed second with 12 points.
Anambra Queens placed third with nine points, Olalomi Royals of Kwara fourth with five points, and Bayonet Spikers of Kaduna were fifth with three points.
NAN reports that the federation was yet to announce dates for the second phase of the league, which would determine clubs to be promoted to the premier league.(NAN)(www.nanews.ng)
=============
Edited by Dorcas Jonah and Olawale Alabi
Source: NAN News