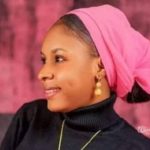 By Ahmed Ubandoma
Three-days after the alleged gruesome murder of a 22-year-old Kano lady Ummukulsum Buhari by her Chinese lover, a public affairs analyst Mr Abdul-Aziz Yusuf, urges parents to always monitor their daughters dealings with male.
Yusuf gave the advice in an interview with the News Agency of Nigeria (NAN), on Monday in Abuja.
He also emphasised the need to caution parents, especially mothers to guide their daughters properly in their quest to choose their future husbands without recourse to the material things.
Parents, especially mothers should put extra efforts in seeing that their female children dont fall into relationships that are capable of harming them and they should lead by example.
Its worrisome that many of the bad habits some children learn come from their parents because they usually follow our footsteps.
Ladies should learn to report cases of harassments, as it can harm them in the process of the relationship, Its sad that Ummukulsum is dead.
Her death should serve as a lessons to our other ladies who are in such kind of relationships, he said.
The analyst also enjoined parents to take close-watch on the interactions of their daughters with their male friends to be in the know and put them on the right path.
NAN reports that, the deceased was allegedly stabbed to death on Sept. 16, by her Chinese lover, Geng Quanrong, 47 years, at Janbulo quarters, Kumbotso Local Government Area of Kano after a series of misunderstanding (NAN)(www.nannews.ng).
Edited by Grace Yussuf
Source: NAN News