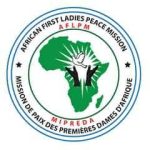 in collaboration with the UN Population Fund (UNFPA), has launched a Call to Action towardending all forms of Gender-Based Violence (GBV) in Africa.
Habib stated that the call was launched during a high-level meeting by the AFLPM in New York on the margins of the 77th UN General Assembly (UNGA) with the theme: The Role of Young Women and Girls in Advancing Peace and Security: Promoting a Culture of Peace in Fragile Settings.
She added that, this Call to Action contains commitments, recommendations and request for urgent action by signatories, public i
girlsin
She listed such articles to include the October 2000 UN Security Council Resolution (UNSCR) 1325 on Women, Peaceand Security (WPS) which specifically addresses the situation of women in armed conflict,and the December 2015UNSCR on Youth, Peace and Security (YPS), among others.
She stated that the African first ladies urged member states to give youths greater voice in decision-making at the local, national, regional and international levels, and empower young women and girls with skill-sets that would accelerate the achievement of the Sustainable Development Goals (SDGs).
The Africanfirstladies also urged
deliberate measures toward ensuring that women, including young girls, are among the front-row occupants at the decision-making table in all state matters.
The first ladies urged states to prioritise girls education under safe environment as critical to improving the well-being of women and for their meaningful inclusion and participation in the formal sector, as well as a strategy for poverty reduction.
nsure availability of quality, accessible, affordable, resilient preventive and response services for all forms of GBV and strengthen universal health coverage systems.
platform to support these efforts for the development of women and girls in the region. (NAN)(www.nannews.ng)
Edited by
Source: NAN News