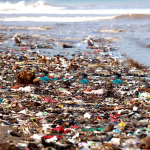 By Philip Yatai
Good Deeds, a global movement of people dedicated to doing good, is to sensitise Abakpa community of Kaduna metropolis on how to convert waste to wealth.
The coordinator of the group in Kaduna State, Mrs Itama Okhuelegbe, stated this during the evacuation of refuse dump, located close to Government Junior Secondary School, Abakpa, in Kaduna on Saturday.
The News Agency of Nigeria (NAN) reports that the refuse evacuation was organised in collaboration with the Kaduna Capital Territory Authority (KCTA), community leaders and other stakeholders.
Okhuelegbe expressed concern that the community members were dumping refuse and other household waste close to a school and exposing the students and the community to environmental hazards.
According to her, the waste, if properly managed, will keep the environment clean and be a source of wealth to the community members.
She said that the sensitisation would involve all community stakeholders; traditional and religious leaders, youth and women groups, government officials and other partners.
She added that Good Deed would reach out to the KCTA to provide a designated location where the community would be dumping their waste.
This will solve the problem of indiscriminate dumping of refuse in drainages and other public buildings, particularly schools who were the worst affected.
The gesture is part of our support to keeping the environment clean.
We are support changemakers who desire living in a better world with inspiration and motivation to take impactful action for the good of their communities.
This is because we believe that every person has the power to create positive change in his or her community and our world, she said.
The Village Head of the community, Alhaji Rabiu Dansani, commended Good Deeds for supporting the community to evacuate the refuse, adding that this would improve sanitation.
The group has put its resources, time, and energy in supporting us to clear and evacuate the refuse dump.
This will not only keep our environment clean, but also prevent the outbreak of cholera, malaria and other preventable diseases linked to improper waste disposal.
The village head appealed to the state government to provide a designated location or facility for households to dispose of their waste to avoid further dumping.
Also speaking Dr Umar Hairau, acting Director, Municipal Waste Management, KCTA, said that the authority was collaborating with non-governmental organisations to manage refuse and other environmental menace.
Hairau said that the KCTA has provided refuse receptacles, a metal or plastic container for the disposal of refuse, in strategic locations across the four metropolitan Local Government Areas (LGAs).
He identified the four metropolitan LGAs as Kaduna South, Kaduna North, Chikun and Igabi, adding that the authority had also engaged 13 private service providers.
He said that the service providers were contracted to manage waste collection and disposal in the state.
He said that the Abakpa community would be provided with a refuse receptacle to prevent dumping of refuse close to school and ensure proper management of waste in the community. (NAN)(www.nannews.ng)
=========
Edited by Ismail Abdulaziz
Source: NAN News