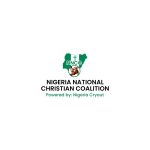 By Jessica Dogo
The Nigeria National Christian Coalition (NNCC) says no tribe or religion can build the country alone, adding that nation-building is a collective responsibility.
NNCC said this in a communiqu at the end of the annual Meet the Church summit by its Convener, Pastor Titi Oluwadare, on Sunday in Abuja.
According to Oluwadare, working together and investing wisdom are key to nation-building.
The News Agency of Nigeria (NAN) reports that the programme, which had more than 700 participants, had the theme: The Role of the Church in Nation Building.
Oluwadare called on the Church to fight for justice for everyone, including Christians and adherents of other religions.
She said that the indivisibility of justice, and being vigilant to protect the rights of humans as enshrined in the constitution would go a long way.
No tribe or religion can build the country alone, thus all must work together and invest wisdom which is the application of the right knowledge.
Equal opportunities and access to wealth to every Nigerian and inclusion of youth and women in all national calculations must be treated with the sense of urgency that it deserves.
There should be counterpart equity in all policies that will be passed into law.
The banking sector, sharing of political and government offices or ambassadorial positions must recognise all interests identified in Nigeria, she said.
She called for selfless and visionary leadership, and a trans-generational process of producing leaders with requisite character, competence and conscious of the consequences of their actions and inactions.
She said the creation and development of strong institutions, structures, policies and strategies were applicable to everyone, adding that there was the need to realise previous mistakes and usher in a new Nigeria.
To establish credible elections, the Federal Government must derive their governance from the governed.
It is of utmost importance that there is a national vision, a national dream and nationhood premised on national shared core values.
Furthermore, we need to put in place, a national strategic purpose and the national will to pursue and enforce the purpose, she said.
According to the former Deputy Governor of Taraba State, Dr Danjuma Gani, the decisions made today and the actions that follow will greatly affect Nigeria and Nigerians.
Gani called on Christians to participate in electoral processes come 2023.
A nation is built upon the vision and values of the founding fathers which, more often than not, are a God-given ideal to see to the business of nation building, national transformation and prosperity.
Whatever we do must be accomplished with a clear vision, strong value systems rational thinking with a critical mass of information populace fully engaged in the project of nation building, he said.
NAN also reports that the summit comprised three plenary sessions and four interactive group sessions.
The conversations were aimed at identifying the role of the Church in nation building and charting a new course for credible elections with the critical inclusion of all stakeholders in the nation. (NAN)(www.nannews.ng)
=============================
Edited by Kadiri Abdulrahman/Idris Abdulrahman
Source: NAN News