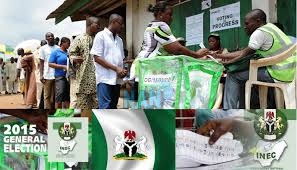 By Ikenna Osuoha
Save Our Heritage Initiative (SOHI), an Abuja based NGO, has advised Nigerian politicians and voters to be peaceful and play the game of politics by the rules.
Ms May Ikokwu, Chief Executive Officer (CEO) of the group gave the advice in an interview with the News Agency of Nigeria (NAN) in Abuja on Monday.
Ikokwu urged them not to allow their personal ambitions jeopardise the unity and peace of the country especially during the forthcoming governorship and state assembly elections .
She appealed to the political class not to exploit the countrys diversity negatively to advance their personal ambitions.
We should emphasise those things that unite us more than the ones that divide us.
Politics is a game that will come and go but Nigeria remains, so let us prioritize Nigerias unity and harmony above personal ambitions.
Clean politics is part of our heritage and a legacy that we should aspire to leave for the future generations, she advised.
The Culture Advocate who warned against political violence and animosity, said that it was alien to Nigerias indigenous political culture.
She urged politicians to close ranks among each other in accordance with Nigerias culture of brotherly love.
Ikokwu also called on the Independent National Electoral Commission (INEC) to restore confidence of the electorate by allowing votes count.
She explained that only transparent and credible election would truly reflect the will and wish of the people.
According to her, Nigeria should demonstrate their position as giant of Africa by conducting peaceful, credible gubernatorial elections.
Ikokwu however commended Nigerians for their commitment to stronger democratic process.
The News Agency of Nigeria (NAN) reports that Nigerias Gubernatorial elections would be conducted on March 18. (NAN) www.nannews.ng
=======
Edited by Auwalu Birnin Kudu/Ekemini Ladejobi
Source: NAN News