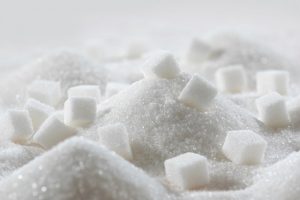 Sugar
By Perpetua Onuegbu
A non-governmental organisations, National Action on Sugar Reduction (NASR) has urged the Federal Government to increase the taxation on sugar beverages from N10 to N30.
A representative of the coalition, Mr Edozie Chukwuma, made the call on Monday during a sit-out in Abuja to discourage consumption.
The News Agency of Nigeria (NAN) reports that the federal government in 2021 introduced a Sugar-Sweetened Beverage (SSB) tax.
NAN reports that is is embedded in the Finance Act of 2021, which levies a 10 tax on each litre of all non-alcoholic and sugar sweetened carbonated drinks.
We are basically asking the government, Ministries of Finance and Health to protect the lives of Nigerians. Sugary drinks are very cheap and accessible, but the health implications of consuming these drinks are very deep.
They actually cannot be taken on by the ordinary man, so our ask is basically that soft drinks are taxed, currently there is a N10 per liter tax on sugary drinks and we are asking that this tax is sustained in the Finance Act of 2023.
We are asking that it should be increased to N30 per liter. It is recommended by the World Health Organisation that above 20 per cent tax on sugary drinks would see behavioural changes and reduction in the consumption.
We are also saying that funds generated from taxing sugary drinks should be ploughed back into public health, Chukwuma said.
The coalition representative said treatment of non-communicable diseases were high and ordinary Nigerians find it difficult to make out of pocket payments for medical bills and medications.
He said that if the proceeds of the taxation is ploughed back into the health sector the average man would be able to access proper
There is more value in using the revenue generated from the SSB tax than letting people consume soft drinks that basically provides no nutritional value to them.
We believe that they would be able to utilise these funds and also appropriate them properly, we believe that if these taxes are first earmarked for health it will help better lives.
Chukwuma said the coalition had been able to reach ten million people via social media outlets but hoped to reach more people especially the young who are energetic.
He added that the coalition believed that the message would definitely resonate with them and in extension the larger society.
Also speaking at the event, Glory Okwu, Programme Coordinator, Project Pink Blue said the coalition is pro-health and looked forward to a situation where Nigeria would be free from NCDs.
We know that increasing taxes in sugar based beverages is going to reduce consumption and also reduce non communicable diseases at the long run.
We are just seeking for a way to better the health of Nigerians especially the poor people who cannot afford to cushion the effect of living with NCDs in Nigeria.
10 per liter is just about 6.8 per cent meanwhile WHO recommends 20 per cent increase.
So we have not even gotten to the point where we should be where we can begin to see a lot of changes with this tax.
The News Agency of Nigeria (NAN) reports that NASR is a coalition of non-governmental organisations advocating for policy measures to curb health challenges in consuming sugar-sweetened beverages..
NAN also reports that Nigeria ranks the fourth highest soft drink consuming nation with over 38 million litres of soft drinks sold yearly. (NAN)(www.nannews.ng)
==========
Edited by Sadiya Hamza
Source: NAN News