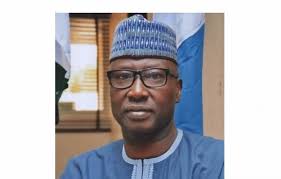 Boss Mustapha SGF
By Abujah Racheal
The Secretary to the Government of the Federation, Mr Boss Mustapha, has urged Nigerians to embrace theTogether Shall We Be.
Mustapha made this known in an interview with the News Agency of Nigeria(NAN), in Abuja, on Wednesday.
Nigerias 60th anniversary logo is a symbol of the our journey to nationhood that should be embraced by all.
TheInter-Ministerial Committee (IMC), on Nigerias 60th Anniversary celebration had a very robust input and finally settled on the one thatrecognises Nigerias sojourn to nationhood.
The IMC identified the challenges faced and what is required to move Nigeria to its enviable stage among the comity of nations.
Out of these 15 logos, the IMC chose the best four that were then subjected to a Diamond/Change/Innovation challenge on a website specifically designed for that purpose,the SGF explained.
pledged that his administration will continue to work towards greater inclusiveness.
Source: NAN News