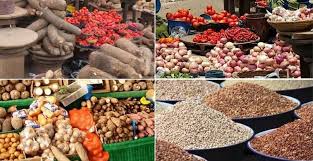 Food Day: Minister, NGOs advocate nutrition as part of COVID-19 prevention strategies
By Felicia Imohimi
An agribusiness-driven organisation, the Nigeria Young Farmers Network (NYFN), has called for strategic and pragmatic youth engagement in agricultural value chain to unlock the potential of agriculture and achieve food security.
Mr Promise Amahah, the Director-General and Chief Executive Officer of the network, made the call in an interview with the News Agency of Nigeria (NAN) in Abuja in commemoration of the World Food Day on Friday.
NAN reports that the World Food Day is commemorated annually on Oct. 16, and the theme for the 2020 Edition is, Grow, Nourish, Sustain. Together. Our Actions Are Our Future.
Amahah, who noted that it was imperative now than ever to engage the youth, however, described the sector as currently driven mostly by aging population of farmers and non-youth actors.
He said that the quest for sustainability would remain insurmountable if the nation continued to pay lip service to deliberate and strategic youth engagement across all value chains.
The NYFN boss identified year 2020 as a special year of celebration, saying that the year had put even much more pressure on food systems due to COVID-19.
According to him, the youth are pivotal to the theme of this years commemoration, adding that it is time to empower them to take the centre stage.
Food security requires much more innovative strategies. To achieve it together, we must expand our reach.
With a rapidly growing population that is projected to double by 2030, government and private sector should deepen collaboration to build resilient infrastructure for food systems, he said.
Amahah described the theme as a call for more cohesive action by all stakeholders, especially on vulnerable supply chains.
According to him, it is critical to review our decisions and actions to enable us to collectively surmount the many odds ahead of us.
It is time for crisis-proof food production to avert impending disaster.
The Youth remain the future of food. No Youth, No Food! No Food, No Future!, the NYFN boss stressed.
He said that the NYFN had created a formidable strategy and structure for deliberate youth engagement across all value chains and value-added services.
Amahah explained that the strategy and structure of the network were its collective aspiration to unlock the potential of agriculture to achieve zero hunger.
He identified 2020 World Food Day as a further clarion call and reminder that together, we can grow, nourish sustain our communities but first, it requires our collective action.
Congratulations to everyone as we celebrate, ponder and act accordingly to achieve food security through collective engagement, he said.
NAN reports that the World Food Day launched in 1945 was created to celebrate the UN Food and Agriculture Organisation.
The days commemoration promotes world-wide awareness and action for those suffering from hunger and the need to ensure food and nutrition security for all. (NAN)
Source: NAN News