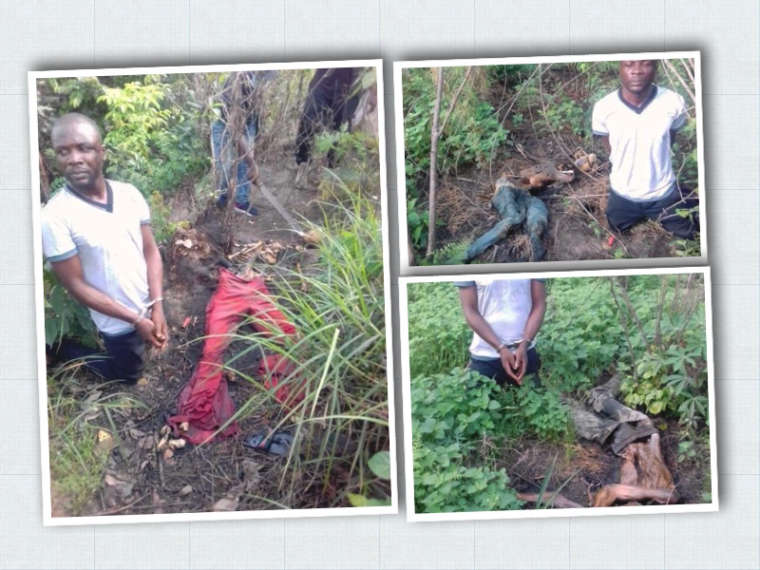 Friday Akpan, the chief suspect in the abduction and murder of three UNIPORT students has told Rivers Police Command why his gang committed the heinous crime.
Kidnapped and later killed were Joy Adoki, a 400 level student of Management, Fortune Obemba, and Nelson Nwafor.
Akpan, a member of the gang called Trouble, claimed his gang kidnapped the three students on the order of one Bright.
The latter claimed one of the victims, Nelson, betrayed him after money was paid into his account.
He didn't state how much money Bright paid his gang.
Akpan was arrested on 30 April.
He later led the police to the arrest of two other members of the gang and the forest where they killed and buried the three students.
The forest was in Etoo in Eleme LGA.
Akpan admitted he joined in the gang-raping of Joy, but denied taking part in killing her and other two victims.
According to him, the three victims were killed when they could not pay the ransom demanded.
.
The Officer in Charge of Anti-kidnapping unit, SP Shedar Edward, said the three suspects belong to "Iceland cult" group.
He said they are helping the police to rid the state of criminal elements.
Yesterday, the Rivers State Police Command exhumed the remains of the undergraduates at Etoo Forest, almost 23 days after they were abducted.
The Police Public Relations Officer,PPRO, of Rivers State Police Command, Nnamdi Omoni spoke on the efforts by the police.
''Men of the anti-kidnap unit swung into action and in the course of their investigation arrested one Friday Akpan who confessed to the crime and led the police to the arrest of two other accomplices".
Omoni said one AK 47 riffle, one Pistol, three magazines,72 rounds of live ammunition were recovered from the suspects.
The Police assured that they would arrest the fleeing members of the gang.